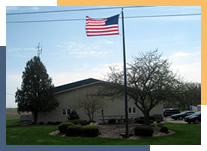 Welcome! On our website you'll find information on property tax exemptions, links to other sites of interest, information on the assessment process, and more. Please feel free to contact our office with any questions you might have about your assessment.

The mission of the Township Assessor's Office is to fairly and equitably assess all real property in the jurisdiction according to State statute. By State law, the Assessor only sets the valuation of your property based on a three-year weighted average of sales; he or she does not determine your tax bill. Your tax bill amount depends upon your tax rate, which in turn derives from the tax levies set by the taxing bodies (schools, park districts, municipalities, et al.) that service your area.
To learn more, see our FAQ (Frequently Asked Questions) Page...
Assessor's Office
9075 Corneils Road(P.O. Box 75)
Bristol, IL 60512
Phone: 630-553-3940
Fax: 630-553-5067

Office Hours
8:00am - 3:30pm

SUPERVISOR'S OFFICE
9075 Corneils Road
Bristol, IL 60512
Phone: 630-553-0101

HIGHWAY DEPARTMENT
9075 Corneils Road
Bristol, IL 60512
Phone: 630-553-0101
Click on "Property Search" to find your property which includes a link to find your billing info at the County Level
Need to pay your taxes? click HERE
Tax Due Dates: June 13, 2018 - 1st Installment & September 13, 2018 - 2nd Installment
Click HERE for more detailed information on tax due dates